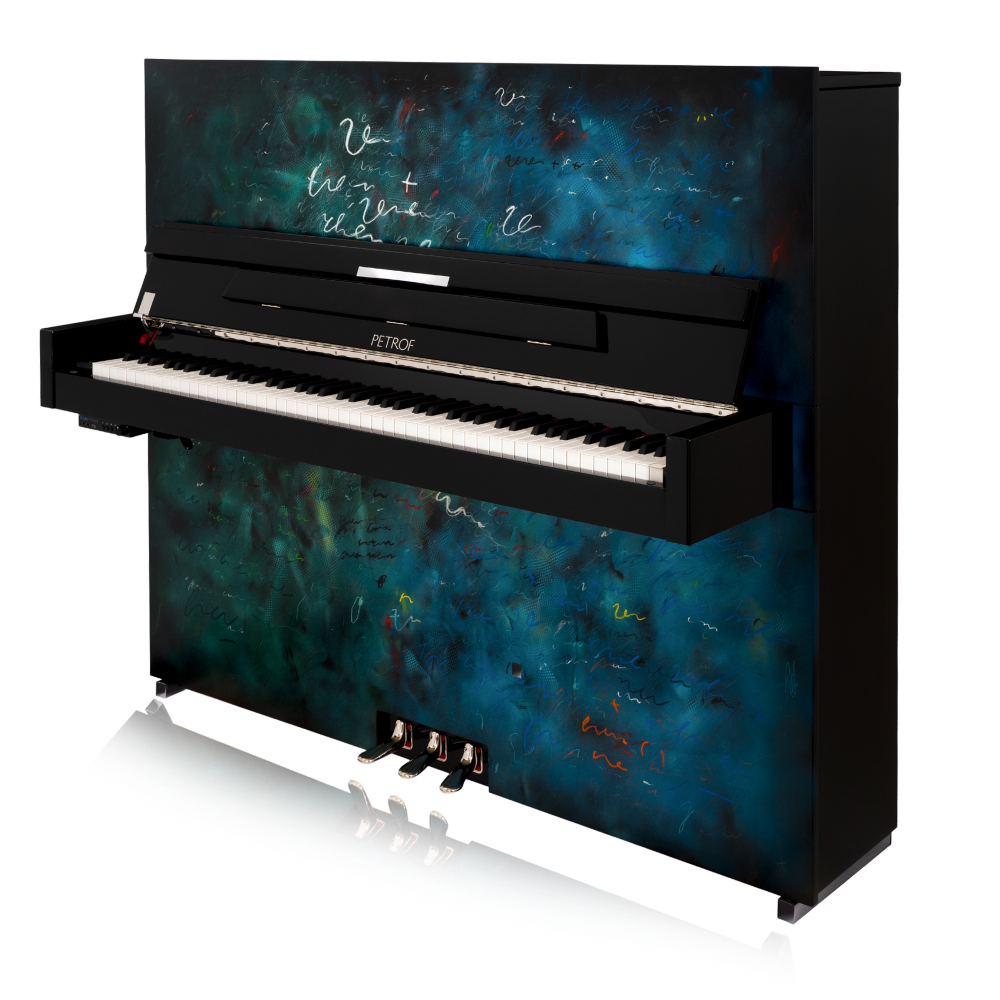 THE WORLD OF ACOUSTIC grand and upright pianos has always been described as conservative and monotonous. PETROF counters this stereotype in cooperation with the brothers Karel and MAXIM Havlíček. Together, they created a unique work of art that connects completely different worlds in one instrument, PETROF GEMINI.
PETROF GEMINI is a high-end instrument, a work of art, and a spectacular interior design element. Through hammers and strings, romantic tones fly out of it. The sound can also be transformed into digital form, thanks to the built-in adsilent system. PETROF Gemini can be both loud and completely silent by plugging in the headphones.
THANK TO THE PAINTING on the back, the piano can stand independently in the middle of a room. If you decide to put the instrument against the wall, the painting can be easily removed and hung on the wall.
THE CRAFTSMANSHIP is reflected in all aspects of PETROF GEMINI, starting in production, through painting, to the moment when the pianist's fingers touch the keys for the first time. This brings together the world of music, craft, design, and painting. The painter MAXIM has been known around the world for many years. His large-format abstract canvases, in combination with the manufacturer of high-end grand and upright pianos, PETROF, created a spectacular symbiosis which is what every lover of culture and beauty dreams of.